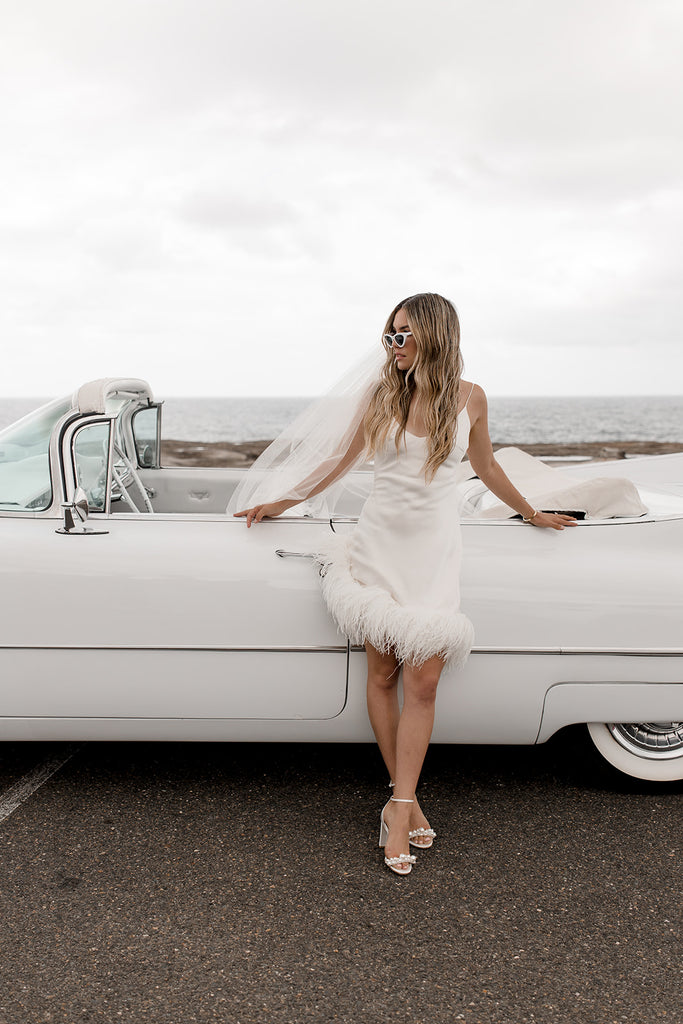 As you embark on your bridal shoe quest, keep in mind that choosing the perfect pair is not only about style but also about comfort, quality, and the ability to create lasting memories. Embrace your unique style, explore the enchanting collections of Harlo Australia and Badgley Mischka, and savor the joy of wearing your bridal shoes again and again. Step into perfection and let your shoes become the magical companions that carry you through one of the most beautiful days of your life.
Remember, your wedding shoes are more than just footwear – they are a reflection of your journey, your love, and your commitment to creating a day filled with happiness and cherished memories. So, choose wisely, walk confidently, and let your bridal shoes transport you to a world of elegance and enchantment.
Read more →
---
Hi All, I'm so excited to share with you my new weekly blog where I'll be showing off the latest trends, stunning wedding inspiration and sharing my thoughts and experiences about "all things bling" for either your big day or that fabulous night out. I'm so lucky to have the chance to be part of such a creative and exciting industry and being part in my own small way of one of the most special moments in someones life. The last 12 months have been a whirlwind and I am overwhelmed by all the great reviews and feedback on my online shop, thelittlepearl.co and...
Read more →
---
---
---
---
YOUR #LITTLEPEARLCO MEMORIES
share with us your special memories using hashtag #littlepearlco
---